These are examples of our Jeep offerings. We offer the 2 door and 4 door Jeep Wranglers. Our sizable quantity of sales with companies such as Enterprise Rent-A-Car, affords our customers low rates while retaining our personal customer service.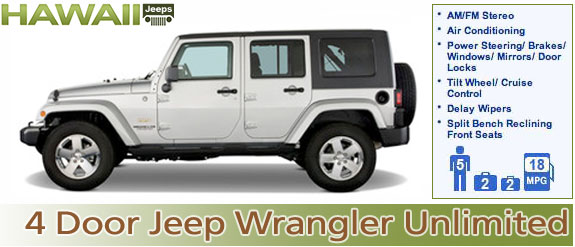 Review our negotiated rates or simply get your reservation now.
Our Jeeps are available on the Hawaiian Islands of; Maui, Kauai, Oahu and for the Kona Coast on the Big Island.

©2019 HawaiiJeeps.com — All Rights Reserved